about
Hi everyone! Thank you for visiting my page. I'm currently creating a game called Peasant's Quest. It's an Adult RPG game set in a medieval fantasy world, where you play a farmer's son on his quest to make a name for himself, and perhaps rescue a few damsels in distress along the way.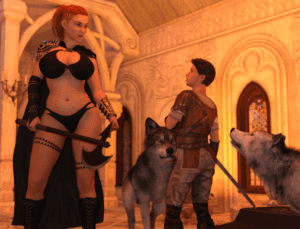 Peasant's Quest
Although this game features a lot of sexual material, it's not just about clicking a button to get to the next image. I want the gameplay to be enjoyable in it's self.
My goal is to create an open-world game, featuring nonlinear quests (meaning; you decide when and which quests to do). You'll be able to interact with many of the creatures you meet. Their attitude towards you and storyline will depend on how you treat them. This being an adult game; expect a few pregnancies along the way as well!
The gameplay itself is 2D, based on the RPG Maker MV game engine, cutscene artwork I create in a 3D rendering program called DAZ Studio.
Development
I've been developing the game for close to two years now and although it has grown a lot, I'm constantly adding new quests and features. This means your input will still able to influence the direction and storyline of the game.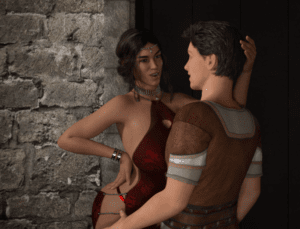 Why support me?
Although I've been developing this game as a hobby, I spend a seriously unhealthy amount of time on it. Even though I don't have to pay myself, game development isn't free. The game assets I use (software, objects, textures, clothing, etc.), cost thousands of dollars and without financial support development would quickly run to a halt. I know you expect a return on your investment and I do my utmost to deliver.
For your investment you'll be able to play new versions of the game as soon as they are complete, and you will be able to influence game development with your suggestions. I eagerly look forward to your suggestions and feedback!